Associate
Caroline Deane
download vcard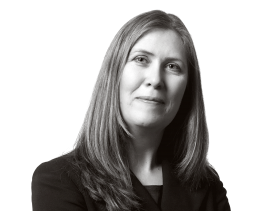 Caroline's practice focuses on assisting clients with wills, corporate, trusts and estate planning needs with an emphasis on taxation. She was originally called to the bar in Saskatchewan and had the good fortune to begin her legal career at a firm that focused on taxation where she gained a love and appreciation of this area of law.
She moved to Vancouver Island with her family in 2012 and recently took some time to work for the BC Provincial government as a senior income tax analyst. While there she gained valuable insights into the creation of tax statutes and the administration of same. She made the decision to return to practice in 2018 when she joined Horne Coupar LLP.
Caroline believes in a community that meets people where they are at and pitches in to help when needed. Prior to moving to Victoria, Caroline was an active member and director of the United Way Central and Northern Vancouver Island. She and Paula Bosenberg authored the chapter Wills, Trusts, Estates and Adult Guardianship for the 2019 Annual Review of Law & Practice, a publication of the Continuing Legal Education Society of British Columbia.
Caroline has been a long-time member of the Canadian Bar Association and is a member of the Canadian Tax Foundation.
When not in a meeting or behind the computer, Caroline can be found hiking or biking or cheering on her son in his many and varied endeavours.
Education
CPA In-Depth Tax Course
LLB, Distinction, University of Saskatchewan, Saskatoon, SK
B.A., High Honours, Major in International Studies, Minor in Political Studies & Economics,  University of Saskatchewan, Saskatoon, SK
Practice Areas